PASS Time Federation Season 2​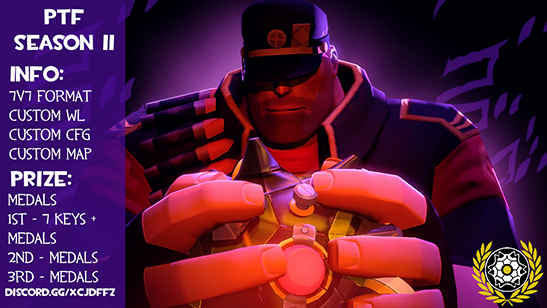 Interested in playing competitively in a new light? The PASS Time Federation's second season is just what you need! With a new ruleset, whitelist, format, and an added community map the second season is looking for new teams of players of any skill level! There will be in-game medals and a prize pool of keys for the first place team!
The new season won't start until both the NA and EU branches have their team slots full (8 teams for each). Get registered before they fill up! Try out something new and evolving as your PASS Time goes competitive! Use
their discord
to sign up yourself and your team, get updates, information, and more!